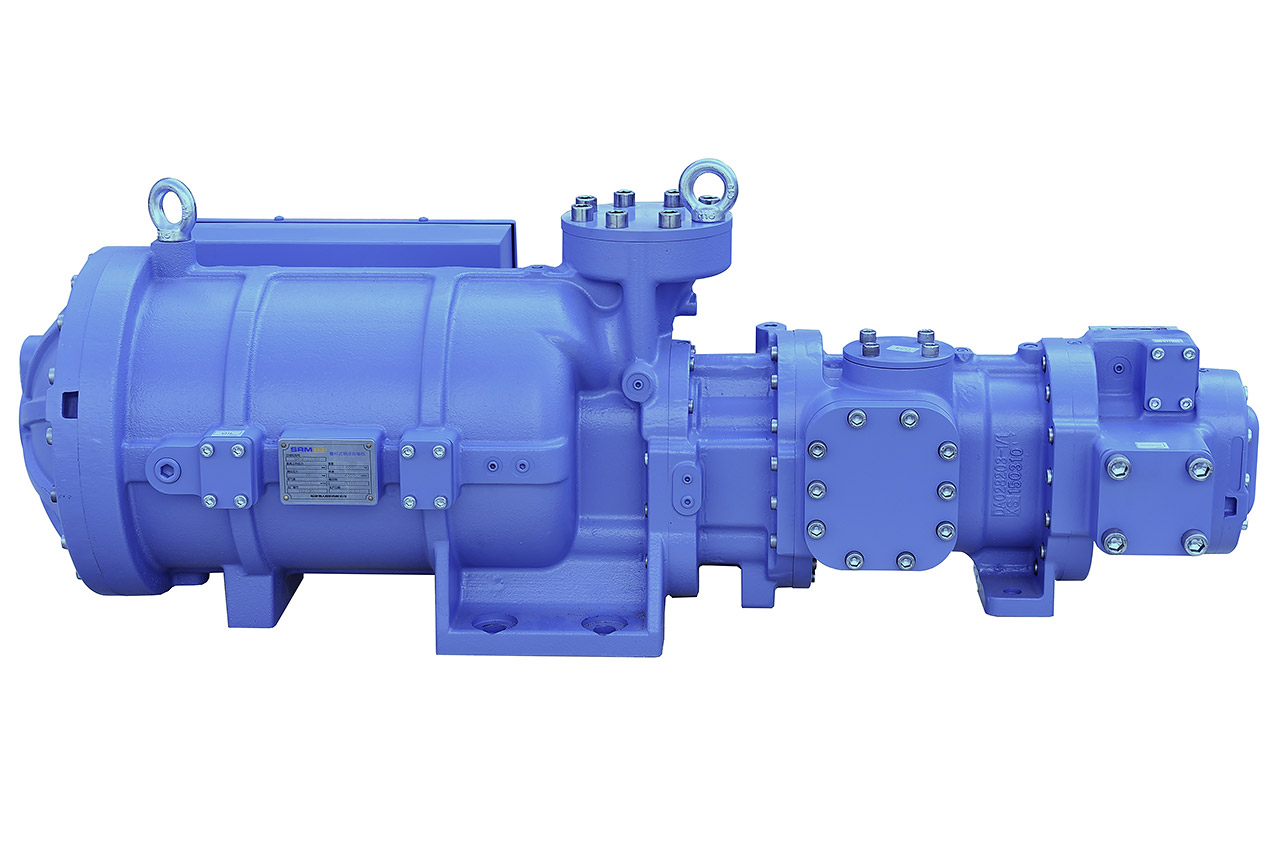 Semi-hermetic Double-stage Screw Compressor
SRS semi-hermetic double-stage Screw Compressors include 3 series totaling 6 models with a displacement of 141 – 652 m3/h @ 2960 rpm. The application window is optimized for low temperature applications like freezers and blast coolers. Whereas all major refrigerants can be used, our compressors are optimized for the natural and environment-friendly refrigerants such as Ammonia R717.
The semi-hermetic construction results in a permanent technical leak-proof solution without a shaft seal. The double-stage construction allows the design of very compact packages and is perfect for stand-alone applications where no side load of a traditional booster system is required.
The use of frequency inverters, a permanent magnet synchronous motor and optimized Vi ensure high efficient operation.
Applications where this product is suitable
Features
Features of SRM open-type double-stage screw compressor:
"I"type patented profile, best lobe ratio of 5+7, high efficiency.
The aluminium windings of the PM motor are compatible with ammonia and need no extra protection which can get damaged or deteriorate over time.
Rotor is made of high- quality forged steel with micron- machining accuracy, high strength, high wear resistance, and long durability.
The housing is made of high- strength ductile iron, design pressure: 2.6 (SRS1008) 2.8 Mpa.
High- precision and wear- resistant roller bearings designed for a life span of 80.000 operating hours.
The internal compression ratio Vi is optimized for the application.
Integrated oil channels for secure lubrication of all critical spots within the compressor.
Technical table
Downloads
Reference Case