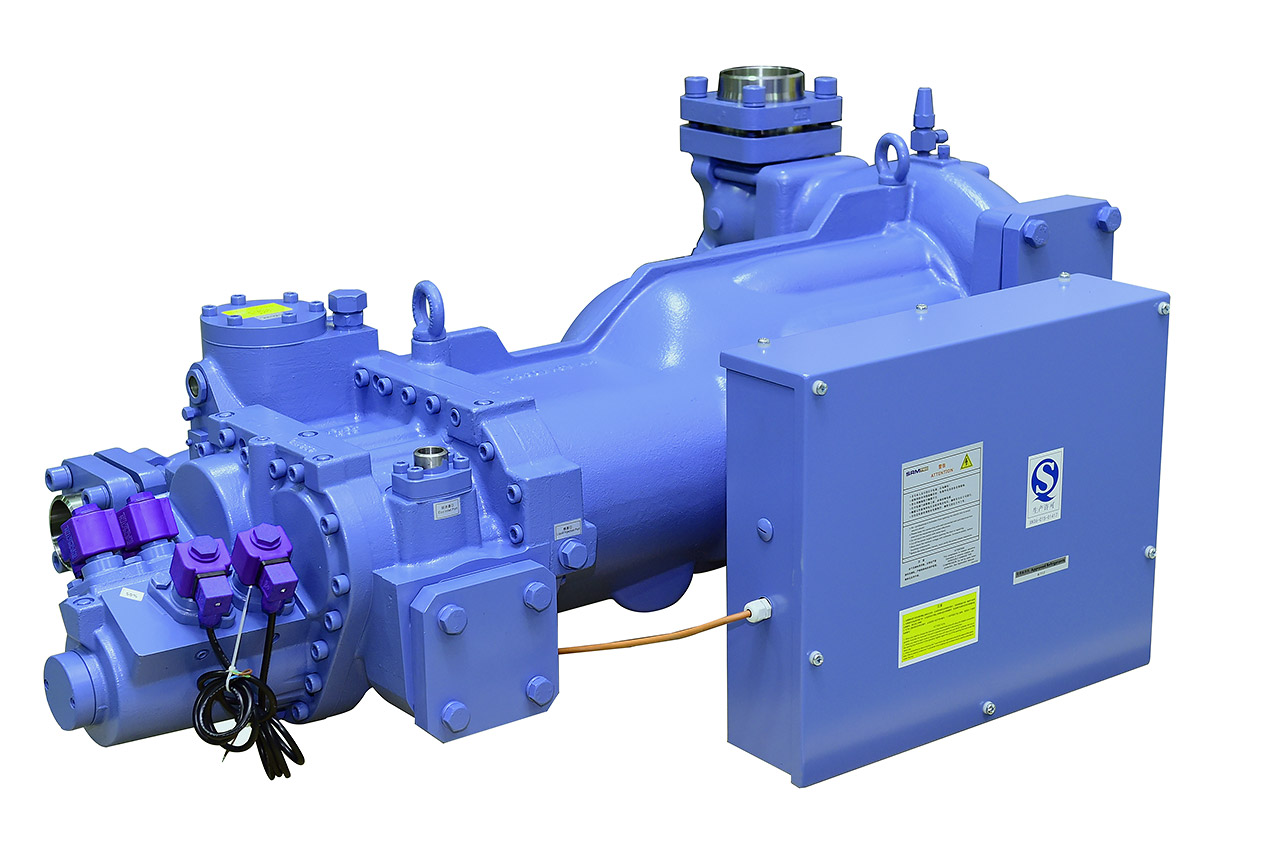 Semi-hermetic Single-stage Screw Compressor High Temp
SRS semi-hermetic single-stage Screw Compressors include 5 series totaling 9 models with a displacement of 84 – 450 m3/h @ 2960 rpm. The application window is optimized for a medium to high temperature applications like data centre cooling or comfort cooling. Whereas all major refrigerants can be used, our compressors are optimized for the natural and environment-friendly refrigerants such as Ammonia R717.
The semi-hermetic construction results in a permanent technical leak-proof solution without a shaft seal.
The use of frequency inverters, a permanent magnet synchronous motor and adjustable Vi ensure high efficient operation at varying load and temperature profiles, thus guaranteeing high SEER values.
Applications where this product is suitable
Features
Technical table
Downloads
Reference Case